About Us
Before they could tie their shoes, Nathaniel and Justin Lemon could be found helping on construction sites, picking up nails, or handing their dad tools. They and their other siblings were eventually taught to frame walls, hang drywall, and put shingles on a roof. By the time they hit their teen years, they found themselves building entire homes alongside their dad, a homebuilder himself who always told them he wasn't "just building homes but building boys."
When Nathaniel and Justin reached adulthood, they were determined to never swing another hammer again, and for a few years, they didn't. During that time, Justin went into the U.S. Air National Guard and later became a police officer while Nathaniel went to BYU, graduating with a psychology degree.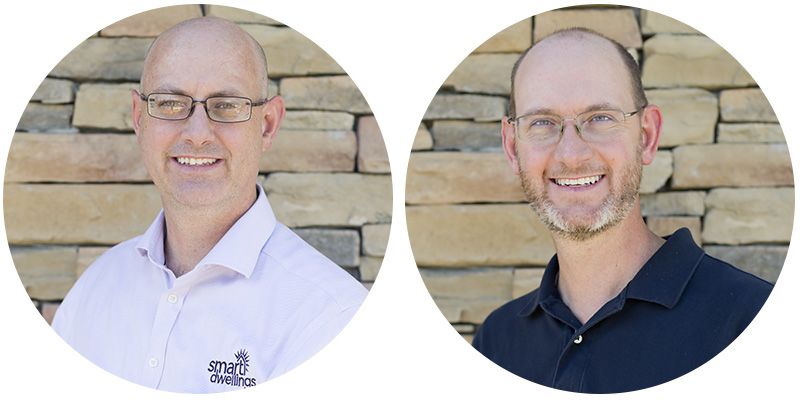 Still, they never veered too far away, continuing to find themselves working on construction sites for side jobs, and later coming full circle to start their own full-time homebuilding business, Smart Dwellings. Their journey from here to now, however, wasn't easy. Successes and many mistakes served as life lessons that ultimately helped them form their company mission. statement: "to be a sustainable force for good in the communities we serve."
From that mission statement, the Lemon brothers created the foundation and focus of Smart Dwellings to aim high and provide a delightful new home experience with a simple, streamlined process, individually-personalized plans, and proactive warranty services.