Get your golden tickets!!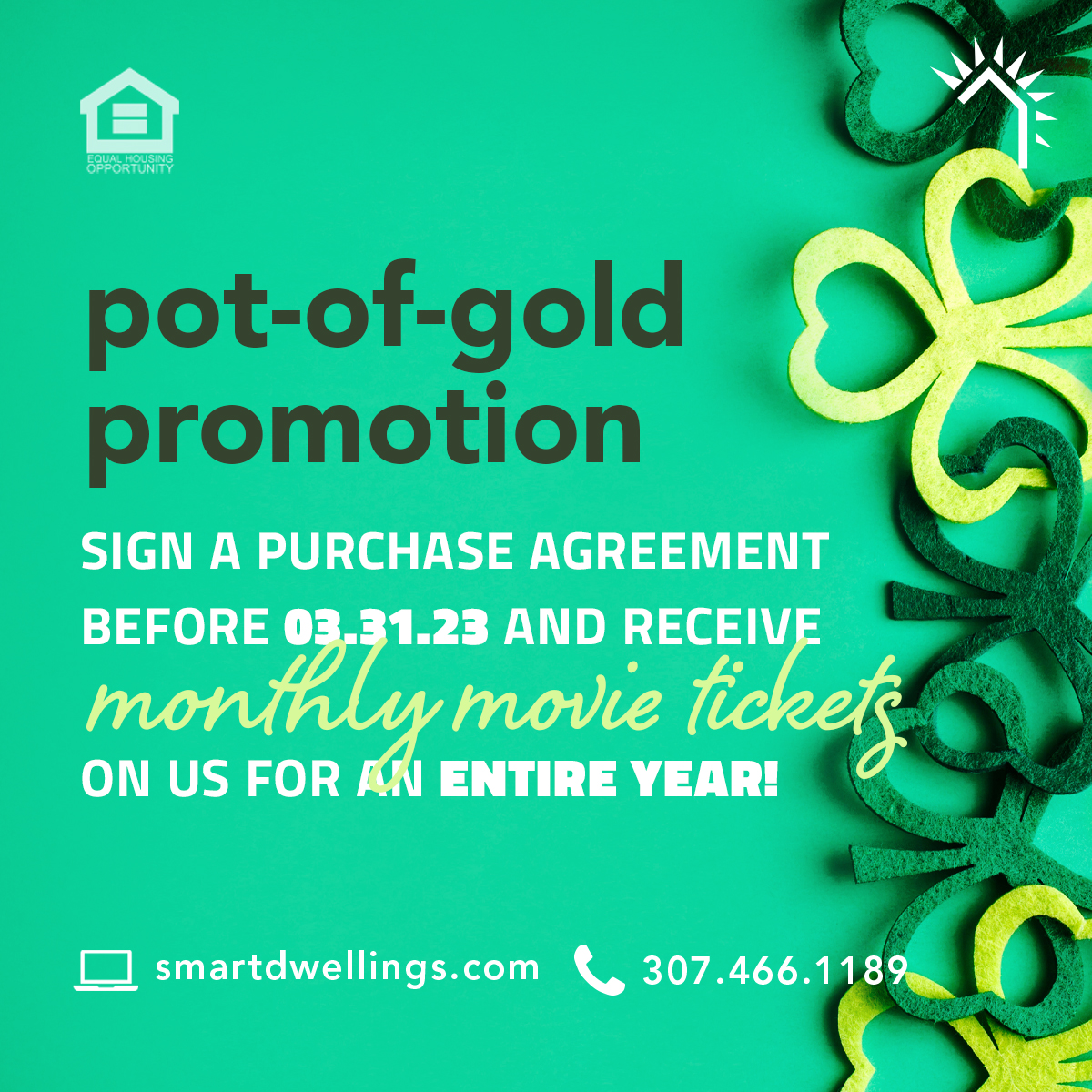 We've got a pot of gold promotion for you this month!
Just what is in your pot of gold? Movie tickets! Your monthly date night for two is on us for the next YEAR if you sign an agreement before March 31st!
Call us to claim your own set of "golden tickets" at 307-364-3082.